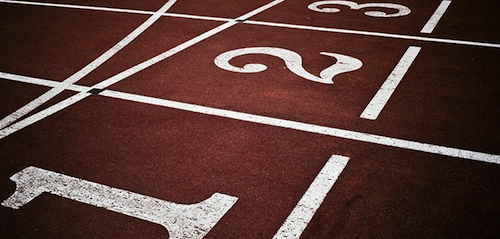 People have asked, "Where did this begin? What's the story that led up to the diagnosis?" So here is the string of events.
First, I can point to about 18 or 20 months ago when I felt something changing in my chest. I assumed it was a worsening of allergies and pre-existing cough issues that I inherited, along with maybe reaching my 40s. But I was always a day or two away from bronchitis—always. That was new, and it was concerning. I managed it with medication and rest, but mentioned to several doctors that something had changed.
Then, about 8 months ago I felt some lumpy nodes—two under my right arm and one along my collar bone. I never connected the congestion with the nodes, but I did repeatedly monitor the nodes. They would go up and down, unpredictably, and I assumed it was related to allergies or other things.
Finally, just before vacation this past summer I started having some itching—hands, feet, elbows, ankles. It was random and would come and go—but it was deep itching that nothing would really touch. When I looked this up, my options were either allergies or something serious like lymphoma. "Well, I know I don't have lymphoma," I thought. So after vacation, I scheduled an allergist appointment, which ultimately revealed nothing. The itching I was experiencing was unrelated to allergies.
That led to September when I scheduled a physical—finally deciding to have the lymph nodes examined. That was September 20th, 2010—a day I will never forget. The doctor immediately referred me for a CT scan, and a week later I was receiving my first IV in my life! Strange events for sure. Later that night the doctor called and said I had lumps in my chest and was being referred to oncology for biopsy and blood work.
I hung up the phone, looked at Dana, and we both knew the Lord was calling us forward into a trial. We caught our breath, prayed, and decided to wait until our official appointment on Wednesday the 29th with Dr. Anekwe. We were still under the impression this could be allergies or an infection.
Two days later we met with Dr. Anekwe and heard those unforgettable words— "I'm 90% sure you have lymphoma…" He walked us through the next steps for diagnosis, we left his office, and drove to a local park where we walked, talked, held each other, and prayed—and made some very important resolutions on how we would handle this. Moments later we started making phone calls to parents and close friends, and then an hour or so later we sat down with our kids and had our talk with them. We prayed together and resolved to love God, trust God, and live for God… no matter what.
Writing about these events still makes them seem so surreal. God has sustained us up to this point, but it's been a strange journey for sure. We are very grateful for so many who have expressed love and prayers.
So that's how it all began…
If you enjoyed this post, make sure you subscribe to my RSS feed!
No related posts.