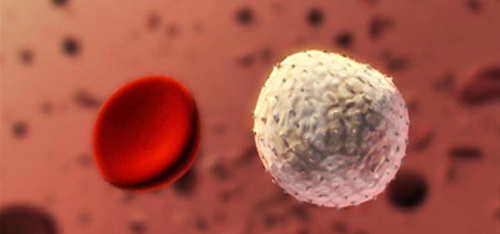 Went in this morning for what I thought was my second treatment—you know, got all psyched up, prepared, ready for Dana to be real nice to me all evening while I fought off being sick. No go. In the nurse's words— "Your blood work came back abnormal…" Don't you love the way they just throw around these words. Nothing else. No additional information. Just leave me hanging… "ABNORMAL!" Yikes… I'm a freak!
A few moments later, the doctor meets with us and in his rich, Ethiopian accent he says, "I am so surprised… I did not expect this because I just think of you as Superman," at which time he smiles. "Well, generally, yes that's accurate," I say, and we both laugh. Bottom line, it's not a real big deal. It just means my white blood counts aren't high enough to have another treatment yet.
In response, I will have a treatment next Monday and the doctor will also prescribe blood growth factors which I will give myself by way of an injection for a few days after treatment. This will promote growth of white blood cells and should make me fit for treatments every two weeks. Don't worry—I'm fine. I feel great. Just don't sneeze in my direction or you might put me in the hospital. :)
The long and short of it—I get this week of my life back! What a great blessing!
If you enjoyed this post, make sure you subscribe to my RSS feed!
Related posts: