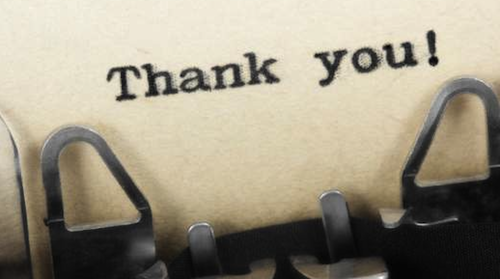 There is much I wish to write and say about where I am presently with this battle, but in this post I just want to pause to say thank you! At this moment, I have completed treatment (7 months of chemo, 1 month of radiation), and have enjoyed a fantastic 25th anniversary week with our church family and friends from around the world (through the Spiritual Leadership Conference.) My heart is full, and the cancer battle, at least for now, is in the rear view mirror. I can't believe it. It's surreal. What a long year!
This blog has proven to be a wonderful experience. Through it, I have tried to share my heart, the transparency of the experience, and some of what God has been teaching us. Through it, I have met and communicated with many new friends. I have also rejoiced and been encouraged by your words, your comments, your emails, your messages, and most of all your prayers. I am deeply grateful! I truly believe we are where we are because of your prayers and encouragement.
God has answered prayer through these last nine months. He has given us grace. He has used your words and kindness to bless our lives over and over. Thank you for praying. Thank you for leaving a comment, mailing a note, sending a message, or texting a quick word. Every single thought and gesture has registered in our hearts and helped beyond description in this long journey. Thank you, thank you, thank you! We do not deserve to be so loved and encouraged.
As of this writing, I am tired from a busy week, but looking forward to recovery. I can tell that my body has a long road ahead to get back to normal. I met a friend this week who had the same cancer and exact same treatment fifteen years ago. We chatted for an hour. What a blessing! He told me to hang in there for about 18 months of recovery before I would feel back to normal again. That was longer than I expected, but I'm up for it. I'm thankful that the days ahead are hopeful!
Regarding cancer, please pray with me that there would be no recurrence. Pray that it would stay away! I have scans again in September, and then every six months for five years. With every set of scans, I'm sure there will be a bit of anxiety, but I believe that God has healed me for good. I will surely keep you updated by way of this blog.
Over the next few weeks, we will be enjoying family vacation together, and resting as much as possible! Thank you for stopping by. Thank you for caring. Thank you for sharing in this incredible journey with us. Thank you for helping, encouraging, and blessing our lives. Thank you so very, very much!
Sincerely,
Cary
If you enjoyed this post, make sure you subscribe to my RSS feed!
Related posts: