About "Be of Good Cheer
This blog is a place where I can park thoughts, experiences, and life lessons through my (and my family's) experience with Hodgkins Lymphoma. Since my diagnosis, I have read many blogs and experiences of others who are fighting this disease. Some of their stories are discouraging—not because of the prognosis, but because of their attitudes. It is my hope that other Hodgkins patients will come across this blog and be encouraged and helped—especially in finding strength and hope through a relationship with Jesus Christ.
You can read about my story in the posts, and feel free to contact me if I can be an encouragement to you in any way!
About the Schmidts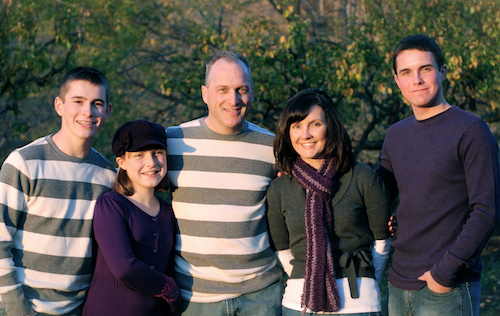 The Lord has given me the privilege to serve as an Associate Pastor at Lancaster Baptist Church in Lancaster, California with Dr. Paul Chappell. My responsibilities include Student and Singles ministry, Striving Together Publications, Media ministry, and weekly service oversight. God has blessed me with an wonderful wife, Dana, and three children—Lance, 19, Larry, 16, and Haylee, 10. We really enjoy serving the Lord, spending time together, and taking family vacations!
We serve the Lord with a great team of people, and it's an honor to serve with them. In our twentieth year of ministry and marriage, it's been a dream come true to see our graduates grow up at LBC and stay faithful to Christ as they enter their adult lives.
I enjoy trying to encourage others through writing, and would love to know how the books or music have touched your life. Take a moment to send an email or to post a comment. Let me know how I can serve you!
Email: cary.schmidt@lancasterbaptist.org
Mailing Address:
Cary Schmidt
Lancaster Baptist Church
4020 E. Lancaster Blvd.
Lancaster, CA 93535
Phone: 1-800-201-7748