This page will contain memorable moments you may or may NOT want to see… just photo journaling the journey! 🙂
The newest photos are at the bottom—FYI…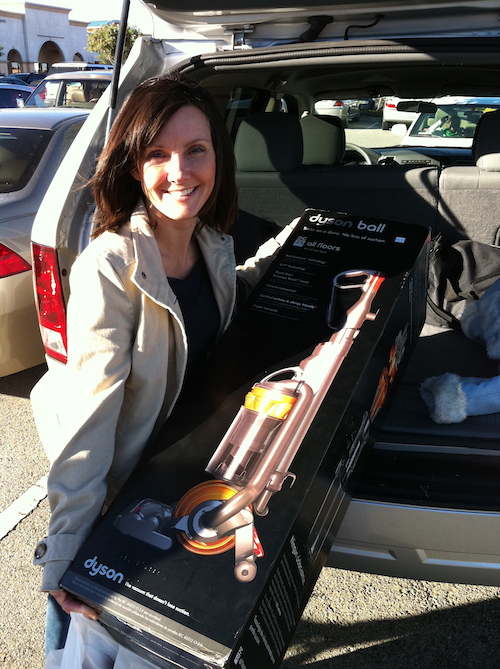 Got Dana a dyson to make life a little easier for her while I'm sick…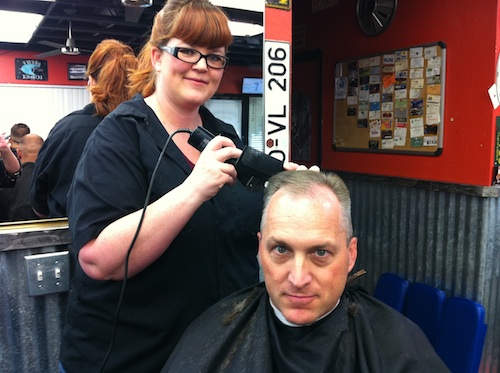 one step closer to baldness… before first treatment

gave Dr. Birhan a copy of DONE… praying he will read it!

my first visit to the chemo room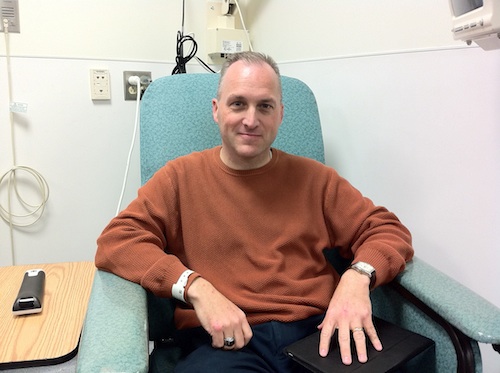 sitting in the big green chair and waiting…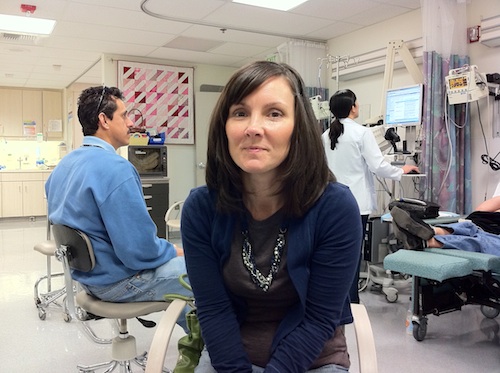 the look on Dana's face while I was waiting in the big green chair!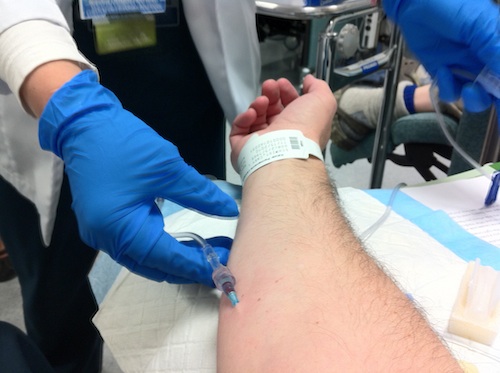 ouch!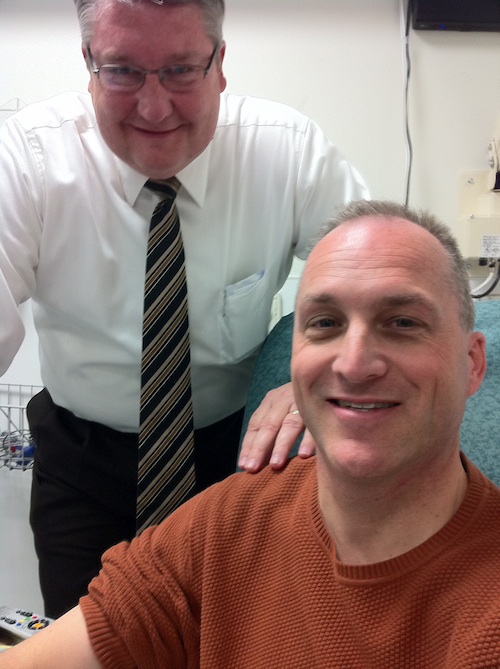 Dr. Rasmussen visits me in the chemo room… great friend! great man!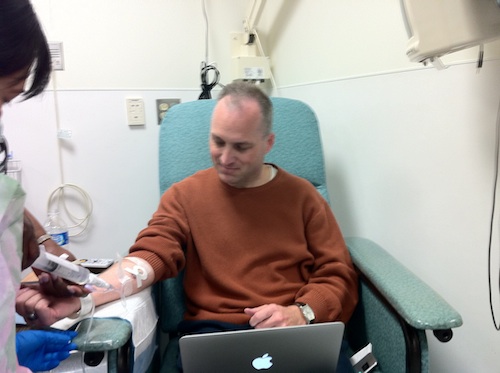 in goes the poison…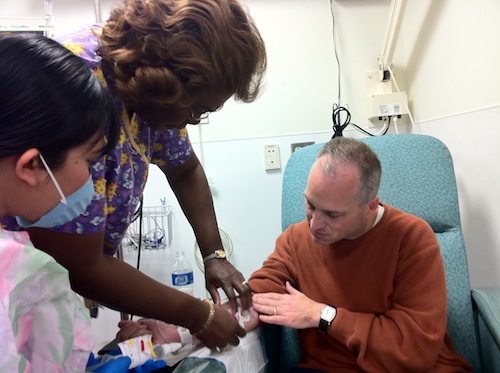 making sure we're not cooking muscles or something…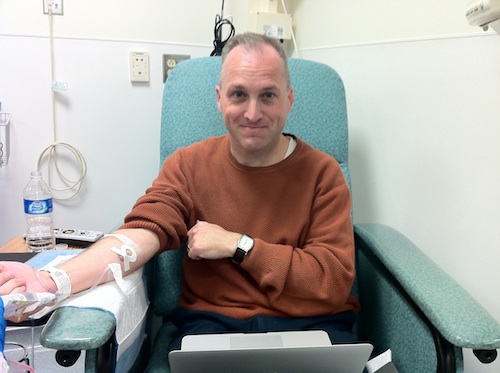 the final bag of the first treatment… now we just wait to get sick 🙂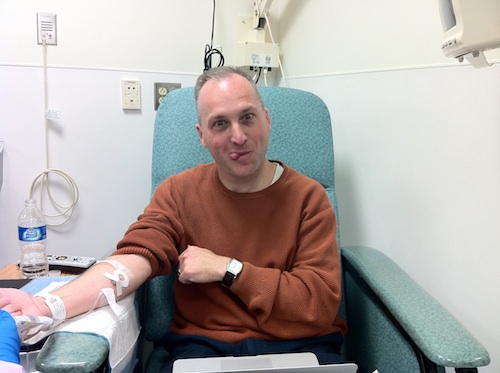 trying to calm dana by showing her I'm still me…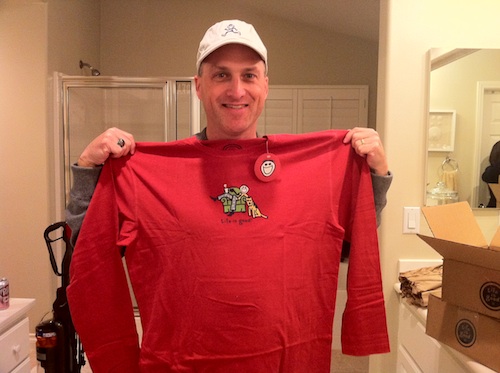 got a package from mom and dad with life is good stuff…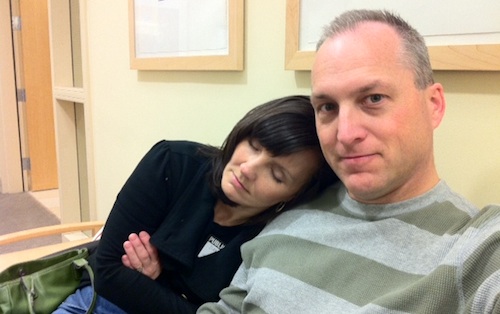 waiting for portacath surgery, Dana fell asleep on my shoulder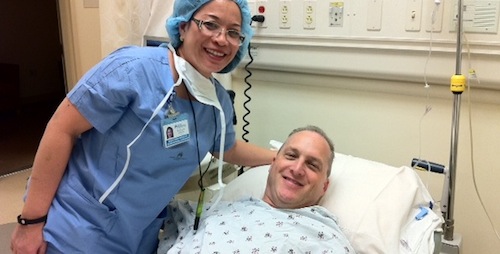 this nurse cracked us up for thirty minutes as they prepared me for surgery. She was a real blessing!

Dana prayed with me and we snapped a pic right before they took me away…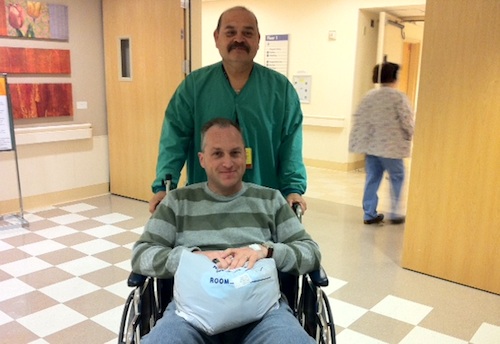 after recovery we headed to the parking lot in a wheel chair…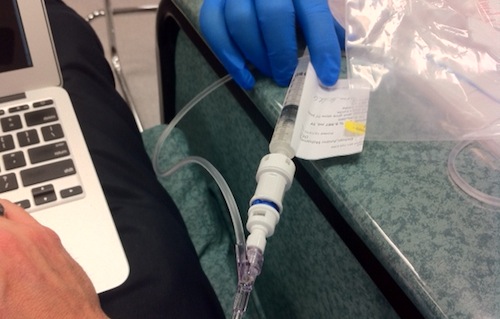 day 2 of chemo, poison goes in, cancer starts to die…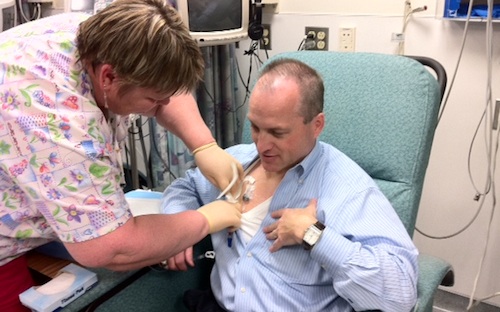 plugging into the port for first time. (No, hair loss is not from chemo… yet.)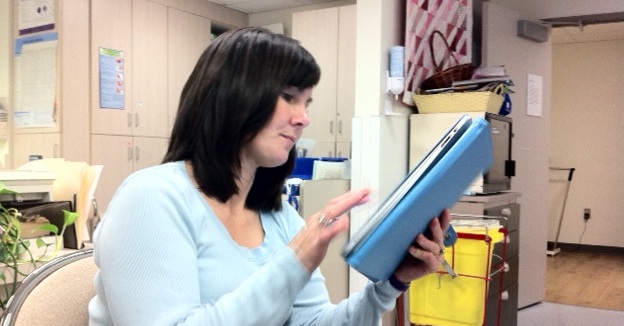 Dana Christmas shops from the chemo room.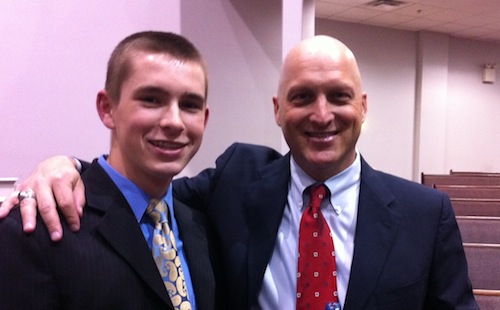 Got to surprise Larry by flying to his Bball tourney!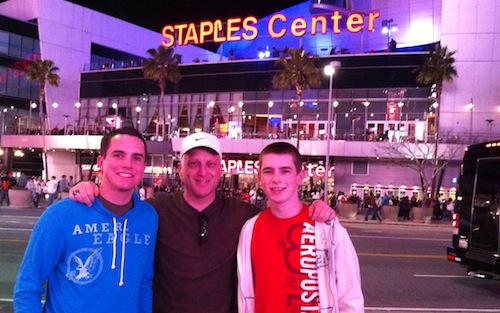 The boys surprised me for my birthday and took me to a Clippers game.

Me and Haylee on our Spring Break family get away.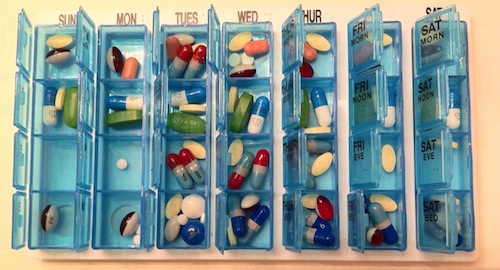 Some of the pills for the week! UGH!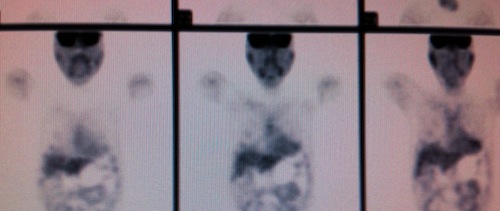 Miracle! This is what's called a CLEAN pet scan!


Read the report… complete resolution of PET abnormalities! Huge good news!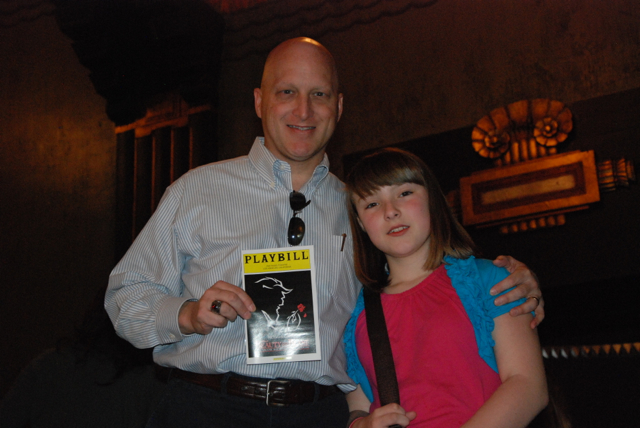 Taking Haylee to see Beauty and the Beast on a good day during chemo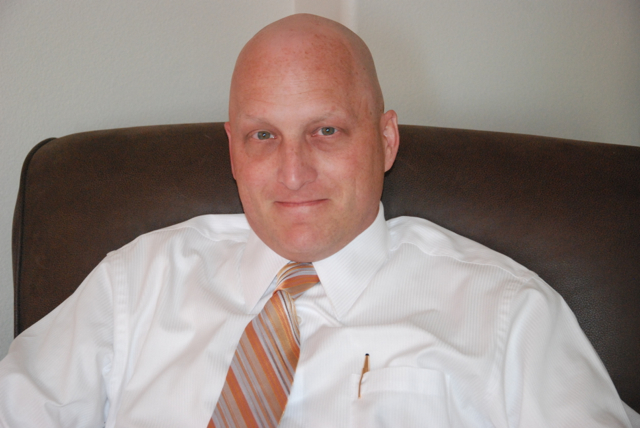 Easter on chemo