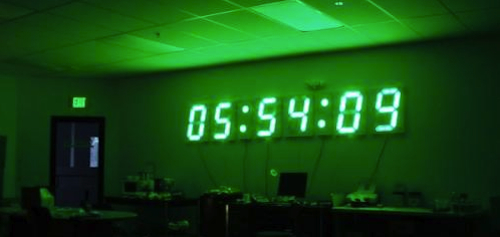 Today, and this week, just seems like a countdown—one that my brain is trying to wrap itself around. No one is eager to poison themselves, but at the same time, I'm ready to kill what I saw on last weeks CT scan images! Strange really. Part of me wants to run as fast as I can toward the treatment center with my sleeve rolled up and arm ready. And the other part of me wants to run as far as I can away from anything that starts with the letters c-h —chemo, chemists, chest x-rays—even churros. On second thought, maybe churro therapy wouldn't be so bad!

Other than wrestling with "the hand" that's wrapped itself around my trachea, the Lord has really just put on my heart to prepare. A week ago I made a list of all the things I wanted to do to prepare for chemo. Most of it was ministry related—planning ahead on projects and having meetings with teams. Some of it was family related—getting some time with each of the kids and with Dana. And a little bit of it was just personal and sort of silly—like buying some comfortable, warm shirts. The lists are shorter, but there's still a few things on each of them that I want to take care of in the next two days.
Tonight, Dana and I went out for some soup and salad, and just talked. It was quiet and nice. And in that moment, the Lord just led us to completely rearrange what we had planned for the next three days. Sometimes when you plan a few weeks out, it looks better than when you get close up. So we're calling an audible and bringing the next few days more in line with what we feel the Lord wants.
The worst part of these moments before treatments is just wondering how it will go, and considering the journey that is about to begin. Other than a few orphan tears drops that show up every now and then, the Lord is filling our hearts with His presence and calm assurance. I wouldn't trade this experience if I could—not if it meant getting out of God's will.
I'm rambling, I know—but that's why I created a separate blog. Three days left in the countdown to chemo. My lymph nodes better buckle up! They're finally gonna get what's coming to them. And then, when chemo therapy is all over, I think we'll take the family to Disneyland for some churro therapy!