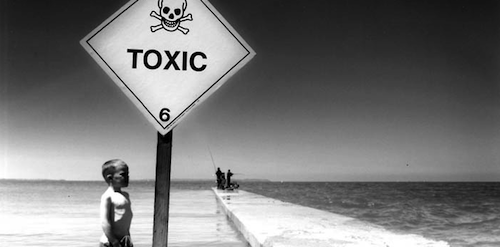 I was doing some reading last night on the causes of Hodgkins and considering where this might have begun. After lots of study, I'm suspicious of the following possibilities (This is just for fun):
I'm a Dallas Cowboys fan—this is the fault of a family in our church who lured my boys astray years ago. I was just trying to be a supportive father, but I fear it was a bad decision.

My parents poisoned me when I was a kid—My brothers and I have had long standing suspicions that our parents conspired against us as children in a multitude of ways, yet every time we foiled their plan and survived. This could have been some "time-release" plot on their part.
The global elite identified me as a threat—It occurred to me that those forming the new world order may have decided they don't want me around, so they tainted my flu shot. Or perhaps I'm involved in a population control plan.
I'm a test case for a bio-terrorism group—Another possible conspiracy explanation.
I'm a youth pastor and teenagers are toxic—I knew youth ministry was risky, but had no idea there was such health sacrifices. Perhaps in families or smaller quantities they are harmless, but in large doses they become lethal?
My absorbed twin is trying to get me back—Perhaps somewhere in my genetics my long lost, previously unknown, absorbed twin is still fighting for survival and found a way to fight back…
Too much pizza over the last 21 years—Every one knows the fast food pizza places don't use real ingredients right? Just chemicals and stuff? So maybe youth ministry strikes again…
Only extremely good-looking and intelligent people get it—I read this on a lymphoma support blog… and it does make a lot of sense 🙂 Dana says, "Naaa… that's not it."
My body disagrees with my lifestyle and wants out of the deal—Obviously my lymph nodes decided to mutiny…
I'm getting what was promised for not forwarding a couple of those chain emails—you know the ones that say something bad will happen unless you forward to everyone you know?
Chemo makers saw a dip in sales and drew my name—Maybe there's a central sickness lottery controlled by the medical elite and a secret "illness distribution system" for the winners…
I live in desert that was used for nuclear testing—this would explain other oddities about me, and especially my children!