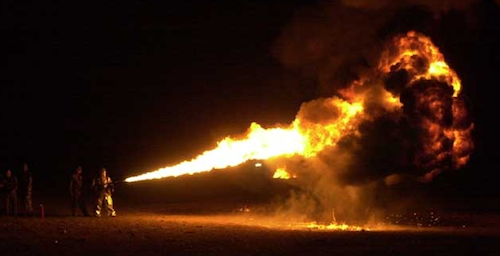 Just checking in for those wondering what's up. Mainly, just itching! Shingles have declared an all out mutiny, and while the sores are healing, the itching is now driving away my last remnants of sanity. My new best friend is a bamboo back scratcher that Dana picked up at Walgreens. And I'm thinking of building a bed of nails to sleep on until this passes. I'm sure I would sleep better.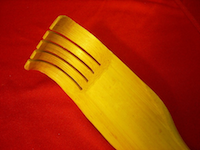 Unfortunately, it's a kind of itching and burning that normal "itch remedies" don't even begin to touch.  Dana decided to get online a few days ago and search for some home remedy. She found a few, and after a quick trip to the store, told me to take my shirt off. As I did, she pulled out a bottle of Apple Cider Vinegar and a small container of a natural itch potion that she must have purchased from a group of traveling gypsies. A few moments later she was spraying me down.
At first, I just started craving fish and chips— you know… the vinegar smell. Then, suddenly everything changed! Not only did I smell like a giant fish stick, but my body was burning like I had been dropped into a deep fryer! She may as well have doused me with kerosene and set me on fire. I started jumping and dancing around the bathroom, begging for mercy and trying to think of what to do. Finally, jumping into the shower seemed like my only option. It was then I saw Dana—literally doubled over and holding her stomach with laughter! In between gasps for breath and shreeks pain, all I could say was, "Oh sure… I see how it is… laugh it up…" She did.
I now understand how natural cures work. The cure is so much worse than the problem, that before too long, you're begging to go back to your original condition. So a few moments later, after Dana's combustible conconction was rinsed off, I was only too happy to return to my normal itching and burning. And that will be the last time I allow Dana to try an "internet cure" on any ailment that affects my physical being.
The next night, she was putting a new cream on my back—now trying just a small dab for fear that it might be painful. As soon as she touched my back I screamed with frantic and traumatic intensity. She jumped back, gasped, and began to apologize… and then I said, "Just kidding…" It wasn't exactly revenge, but it sure felt good. Then it was I who was doubled over with laughter—but only for a few seconds, because I had to scratch my back!
All in all, I have nothing to complain about. It's just a part of the journey. I'm praying that the shingles will soon depart and enter into a herd of swine or something. Treatment #8 was bearable after the third day, so that's a blessing. I have five more days of freedom before treatment #9. And whenever any of this starts to become discouraging, I just thank the Lord for the good progress revealed on the scans!