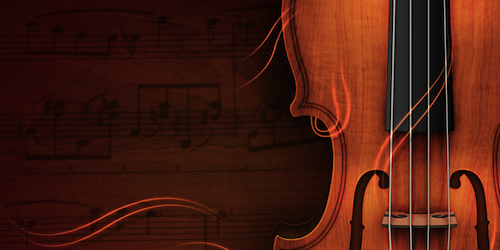 The past twelve days probably represented my most difficult post-treatment days yet. I've had two good days, thankfully. One of them is today, and the other one was Thursday. Ironically, I had planned to take Dana away for the day. We had a wonderful time—starting with four hours at Disneyland (at which time I ran out of steam.) After dinner, we attended a symphony.

We had planned this many months ago, expecting that my treatments would have been completed. But I am thankful that God gave us a good day to enjoy together. The concert was amazing. To sit and watch the eighty players work together to produce such beautiful music was an awe inspiring experience. More than once I brushed away a tear just considering God's awesome goodness and love, and thanking Him for His master plan.
The evening repeatedly reminded me of God's sovereignty. Our seats where to the right and directly above the orchestra, which gave us a unique perspective. We could literally see every instrument from above, and every move of the conductor—including facial expressions. It was amazing!
From that vantage point, I couldn't help but remember that even when life is dissonant and seemingly out of rhythm, there's a Master Conductor that knows the whole score—start to finish. He knows every note, every instrument, and exactly my life's purpose in His symphony of eternal purpose. He is conducting according to His grand design, and it all works in concert! I'm just glad to be in His symphony!
As I write this, we are about to have Sunday lunch and rest for the afternoon. Tomorrow holds the wildest mixture of emotion yet. On one hand, I'm dreading treatment #12, the predictable "losing my lunch", and the following nine days of nausea and many chemo side-effects. On the other hand, I'm rejoicing that it is, finally, MY LAST TREATMENT! WOW! I'm cautiously optimistic about cancer—praying it won't come back, and planning to enjoy my break in case it does.
I should get CT scan results on Wednesday, and our radiology appointment is next Tuesday. I will keep you posted. Thanks for your prayers!