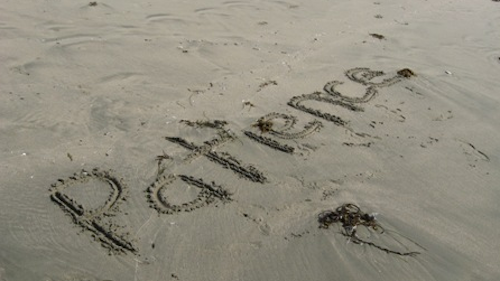 I'm due for an update. As of this writing I'm four and a half weeks post treatment. Let me start with the good stuff. First, we had a great 25th anniversary week for our church followed by a wonderful family vacation followed. Then God allowed me and Dana to take Haylee on our Alaska cruise this past week. It was not exactly "restful" but it was an awesome time of fellowship and memory making. We were grateful to be a part.

Now for the challenges—physically, I'm dealing with a lot of issues still. When I saw my doctor last week he told me the things I'm experiencing could persist up to a year. In general it's all about lungs and energy. I feel like my lungs are in a straight jacket—or like an NFL player is sitting on my chest. That combined with some pretty heavy congestion kept me down for the first week of vacation. The second week was better. This past week I really tried to manage the congestion part of it through meds and diet, and that seemed to make a big difference. But breathing is a job, and I can't take a deep breath without coughing. It's just the sign that my lungs were truly hammered, just like the doctors warned me they would be.
On the energy side of things, that goes away still sometime during mid-day, and then the breathing and lung issue gets worse. I'm really weak. And if I exert myself, like leading singing or walking up stairs, I feel it for about 30 minutes.
Emotionally and spiritually, it's a "one day at a time" proposition. One friend told me the other day, "You seem really tired on the inside…" I said, "That's a very good way to put it." I'm having a hard time making any plans long-term because it seems like just getting through tomorrow and next week are about all my brain get get wrapped around at the moment. Another friend, who dealt with Hodgkins, told me that the emotional and spiritual side of the healing takes some time, and her advice was, "One day at a time…" That hit home for me, because that's right where I am.
None of this is to complain—just to inform those who are wondering "how it's going" now that treatment is over. The road to recovery is still long, but at least I'm on it! 🙂 God is good, and He's seeing us through one day at a time… and His grace is always sufficient.
I have deliberately put off trying to process the cancer battle emotionally or spiritually—at least in the context of the long term. As summer comes to a close, I look forward to finding some solitude some how and doing just that—asking God to show me the path forward in His will, in light of this trial and all that He has taught me. But for now, and until I have some more emotional energy—it's one day at a time… and I'm just fine with that.
Please pray that the cancer will not return. Thank you.