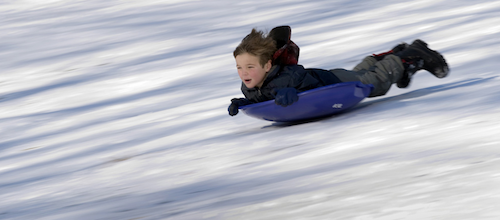 Today I hit big #42. Strangest birthday ever. Don't get me wrong. It's been a great one, but unusual in regards to the season of trial we are venturing through. Health wise, I'm coughing my head off today (and in recent days)—and that's a bit like being a punching bag. Seems like the treatments are getting worse and lasting longer as we progress through this. It's hard to predict.
At the speed that life is flying by, I thought it would be wise to list a few basic prayers requests and commitments for the 43rd year that begins today:

Four Prayer Requests for This Year:
1. Strength and grace for the remaining seven treatments (through the first week of May.)
2. Strength and grace for Dana, Lance, Larry and Haylee. They are doing so well, but I know this is a burden to them.
3. Complete death to all cancer cells. These treatments will obviously be well worth enduring if they indeed destroy all the cancer. Only God's hand of blessing and healing could ultimately provide this.
4. No recurrence in the months and years ahead. I am asking God for this not to come back, though if He wills it, then I will accept His will and go where He leads.
Five Commitments for This Year:
1. I will rejoice in the Lord and bless His name, even during the dark days. No complaints. No murmuring. No self-pity. God is good—period. If I have to moan it, I want to continue worshipping and loving God through this.
2. I will walk with God and share what He is teaching me. I want to maximize the good times, walk with Him, and try to communicate to others what His Holy Spirit is teaching me heart. This blog is a part of that. Every teaching moment is a treasure. Writing is a big part of that. I'm thankful for every opportunity God gives me to share His Word with others.
3. I will love and encourage my family to my utmost. Haylee and I have a little nick-name for me on bad days—Sickme. I tell her, "Sickme is coming back—He loves you but He just has a hard time expressing it as much." We both rejoice when Sickme finally goes back into His cave for a few days between treatments! In a very real sense, I'm asking myself, "How do I want to live this year with my family, in case one year from now I'm sicker than I am now?" That makes family decisions a bit easier and more clear!
4. I will glorify and serve Him as much as He enables me. Though life is nothing as it was five months ago, God is still allowing me to have days of energy, hours of mental clarity, and times when I can still expend life for Him.
5. I will enjoy the life God gives to me and live each day in the center of His will. Living and battling cancer, I'm learning, is very much a one day at a time experience. Planning next week or next month is a bit impossible. I may not have next year, or five years from now. But I do have today, and possibly, tomorrow. So, with God's help, I can live today and tomorrow the way God desires.
I hope the kid in that photo survived that down-hill trip! And so, I'm praying God will get us through this for His glory. Either way, I want God to be God, and I want to enjoy the ride down-hill, and hope it's a long one!
Thanks for stopping by and reading my ramblings!