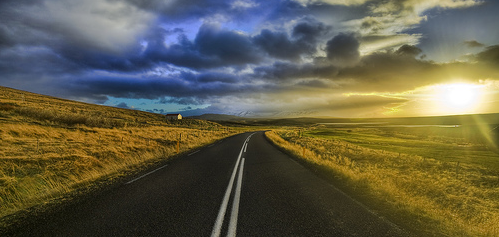 I know, I'm due for an update. I'm sorry. The past few weeks have been a real roller coaster ride and there hasn't been a lot of energy for updating.There's a lot to report, some negative, some positive—so here goes:

Treatment #5 was the worst yet, I think because it coincided with a good case of bronchitis which hung on for a couple of weeks. Of the normal 14 days between treatments, I was sick for most of them.
Thankfully, on the day of my 6th treatment, I got to meet with my doctor and tell him what a wimpy antibiotic Cipro really is! I told him if I had Zithromax I'd probably be feeling better. "You want me to write you a prescription for Zithromax?" he said. (I'm not use to doctors being so flexible. I guess when your on chemo, you can get pretty much whatever you ask for! Hmmm…. ) That offer was like Christmas morning to me! "YES!" And by that afternoon, Zithro was working its magic! That antibiotic is like the atomic bomb for chest and sinus infections!
The chemo journey has gotten harder up until this week. Seems like each treatment takes a little longer to hit and lasts a little longer each time—but it's also hard to know whether I'm dealing with chemo, neupogen, or another illness (like the bronchitis) because the side effects and experiences of each are similar in many ways. One thing I know for sure—the chemo steals my brain function for a few days in a way that no flu ever has! It's like going into a dark cave where thinking, talking, or logic are nearly impossible. You just get in bed and wait it out, but the good news is, after a few days, it generally goes away quickly and the sun comes out again! Clear mental abilities are a real treasure!
Treatment #6 has been a bit more predictable. Treatment was on Monday. Tuesday and Wednesday I had a few good hours in the middle of the day, made it to church, and was able to take Dana out to lunch on Thursday. By Thursday evening the cave was approaching. Friday was toast and Saturday morning brain waves returned by about lunch time. Except for a lack of energy, I had a great Sunday, and this week the sun appears to be shining. Thanks for your prayers.
The first encouraging news—I negotiated with my doctor to lower my neupogen shots! Since my blood counts were good, I only had to do four this time. I really HATE those things!
Second encouraging news—as of today, I really am halfway done with treatments! The thought of six more is a bit overwhelming, but the thought of crossing the halfway point is encouraging. The first week of May cannot come fast enough!
Finally, in the next week I will have two critical tests—the mid-treatment scans. Tomorrow morning is the CT scan which will primarily show the tumor masses and how much they have shrunk since starting the chemo. Pray that they are very small! The second will be hopefully next week—a PET scan which will show how much cancer still remains. If chemo is working, this test should show a greatly reduced amount of cancer in the five areas that were growing.
Family-wise, Dana and the kids are doing well. They are patient with me on my sick days and taking good care of me. I don't deserve it! And good days are days we all treasure and try to make the most of. Work-wise, I'm doing my best to get as much done as I can on good days. I'm thankful for Pastor Chappell's encouragement and a great team who are covering for me!
I sure miss being fully engaged in all of life! But, as Pastor preached last night from Philippians 1, even when we feel as though we're sitting on the sideline of life, God is still doing His good work in us and through us.  Thanks for your prayers and encouragement!