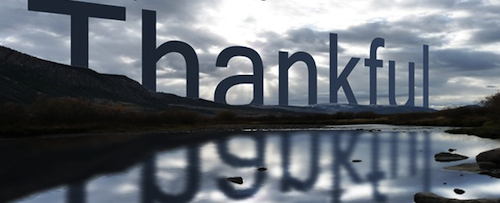 Treatment #7 is now coursing its way through my unhappy body, and the resulting revolt presently taking place will probably make this post short. But in the middle of my treatment today, the doctor stepped in with the report from the CT scan—"How are you, Mr. Tough Man?" I smiled— "Not so tough today." We both laughed.

Since the scan, I really tried not to think much about it. And I had decided not to get my hopes up. There was always the chance that the tumors weren't responding, or that they didn't respond much. Thankfully, that wasn't the case as the doctor proceeded to explain.
"Progress had been extreme!" He said, "I am amazed!" In summary, the largest of my tumors, in the center of my chest, was originally 8.6 centimeters at its widest point. This was borderline on what they consider "large" or bulky disease. Not good. Today, just past the halfway point of treatment, the same tumor, at its largest point, measures only 1.5 centimeters! This was HUGE news! What's left is probably nothing more than scar tissue.
In the doctor's words, "This is miraculous!" In fact, when I asked him a few moments later if he has read any more of DONE, he held up the report and said, "This was the miracle I was waiting for! Now, I will read more." He appeared to be serious. Interesting.
There are other tumors, and all of them showed the same progress. The cluster in my left chest area is reduced to 1.4 centimeters, and the tumors under my arm and on my collar bone don't show up at all. The Doctor said, "I don't know what they will radiate…" referring to my month of radiation after chemo.
Am I out of the woods yet? No. I still have a long road. The doctor said, "There is probably no more cancer…" Big word—probably. The PET scan, scheduled for March 14, will show more about the existence of cancer. I still have 5 more treatments of chemo between now and May, followed by a month of radiation. From there we must monitor the situation through regular scans and tests for about five years—praying for no recurrence. So, there's still plenty to pray for and ask the Lord for; but for now, we rejoice greatly that God is answering prayers and healing my body!
I sat in the chemo chair and brushed away tears of gratitude for about an hour. The nurse asked me if I was okay. I told her I was just thankful! Once I feel better, I'm going to get some time alone with the Lord and really pour out my heart in thanks. I wasn't prepared to receive such a great report. I'm not surprised at God, I just approached the results more cautiously.
Okay—I've got to get my brain back to focusing on this chemical revolt I'm experiencing! Thank you a million times for praying! Keep praying… God is good, no matter what!